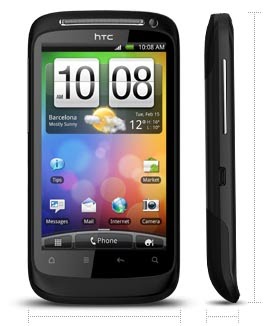 I was using the Android Motorola X for over a year when the GPS function stopped working… not sure if it was because I dropped the phone or something, but when the big Black Friday shopping day came around I decided to switch to the Incredible 2 from HTC. I had used the Incredible 1 in the past and liked it, I switch to the X for the bigger screen and HDMI output.
But after a while, I missed the small form factor of the Incredible! So now I am back it it and really do like the little things HTC adds to its version of Android. Here are a few tips I can offer after taking the time to bring this new phone up to speed.
Install Amazon app store. I like this store, and it does a great job of keeping your apps and making them easy to re-install when you switch phones.
Ignore the Skype that comes w/ the phone. You can't (easily) uninstall it, but just go to the Android marketplace and install the official Skype (NOT the one from Verizon) then you can do web calls w/ the front facing camera
If you use Swype (and if you don't, you should try it), the Incredible 2 does not come with it installed. You need to visit swype.com and download the "beta" which is really better than a beta at this point.
Install Vlingo for voice recognition functions like calling, asking questions, etc. It's Android's "Siri".